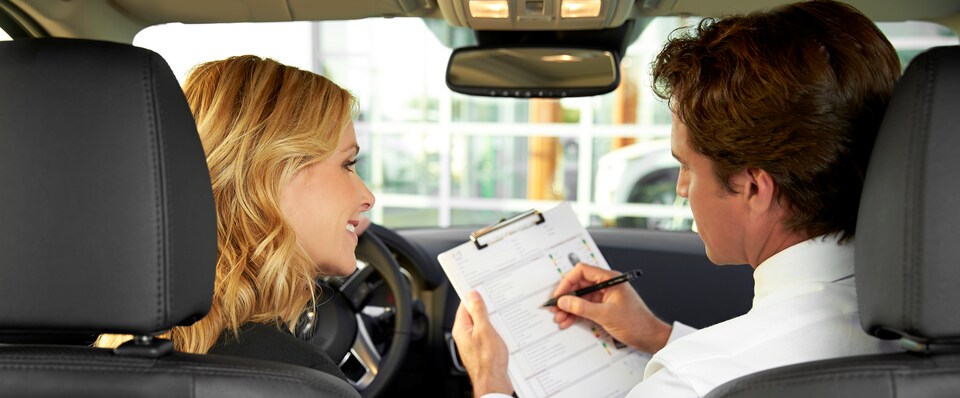 Does a New Subaru Lease Make Sense for You Here in Amarillo?
Any way you can buy a new Subaru is going to lead to a great value, and an even better vehicle for your travels around Canyon and Pampa, TX. But there's certainly some great incentives when it comes to leasing a new Subaru, from lower costs on your monthly payments to having most of your service and maintenance paid for. Visit our Amarillo, TX Subaru dealership and learn how to lease your next Outback, Impreza, Legacy or Crosstrek to see if it's the right kind of financing for your situation. As always, we'll be here to answer your questions and get you started on the lease process, so visit us from Hereford, TX, and Clovis, NM, today to get started.
The main takeaways you can learn if you're a first-time prospective lessee is that you'll spend less up front and on a down payment, and for your service costs on your new Subaru. After your two- or three-year lease agreement is up, you'll have several options: you can buy your Outback, Forester or WRX at a cost that's determined based on mileage, use and wear and tear incurred, and your Subaru will be yours for however long you keep up with its maintenance; you can lease an all-new edition of the same Subaru or a different model, giving you updated tech and styling; or you can simply return your lease and go in another direction.
For all those benefits - low prices, more options without being tied down to a single vehicle for a long time, and more... there are some drawbacks to leasing, as opposed to purchasing your new Subaru with a new car loan. For one, you won't be allowed to make any alterations, so if you're dreaming about a customized WRX, we'll encourage you to buy. Another important factor to keep on your mind for leasing your new Subaru is annual mileage limits. There's a small penalty for exceeding the agreed-upon mileage you incur, so if you're on the road near Canyon and Amarillo a lot, you may do better purchasing with a loan.
If you're new to leasing or have questions about this kind of financing, come on over to Brown Subaru today and we'll be more than happy to go over your options and answer any questions you have.