The 2023 Subaru Love Promise Community Commitment Award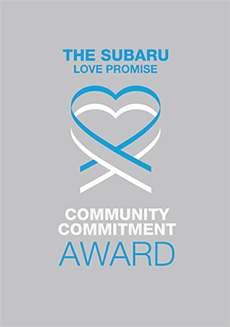 We've been nationally recognized for our dedication to our community and the Subaru Love Promise.
We're honored to receive the 2023 Subaru Love Promise Community Commitment Award. This award nationally recognizes Subaru retailers who are making the world a better place while demonstrating an outstanding commitment to supporting passions and causes in local communities. These efforts are focused in important areas such as the environment, community, health, education, and pets.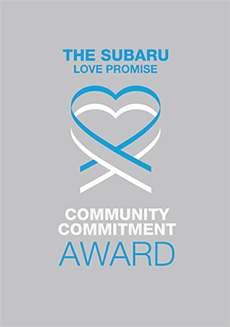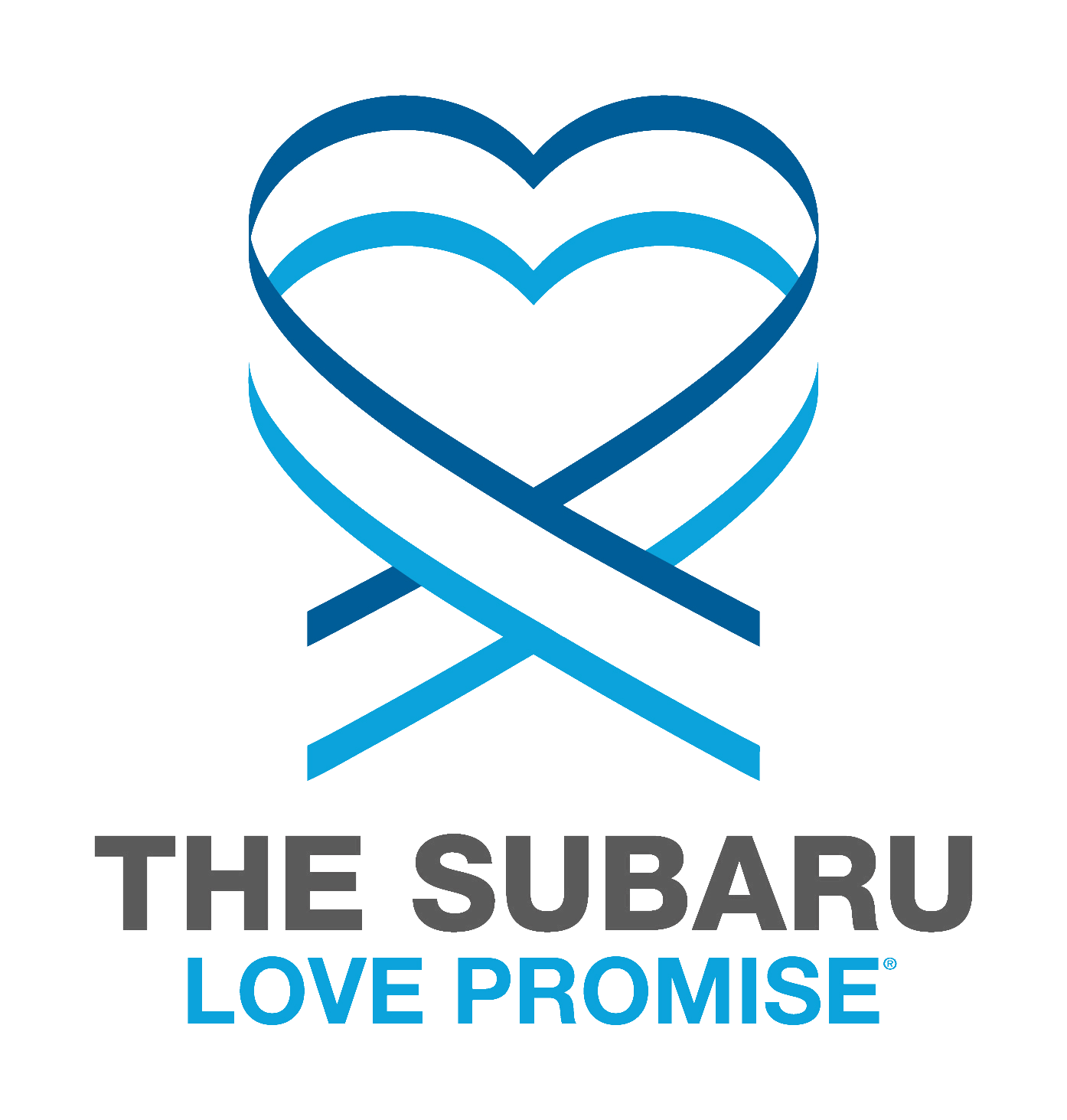 What is the Subaru Love Promise?
Subaru and our retailers believe in making the world a better place and the Subaru Love Promise is our vision of respecting all people. This is our commitment to show love and respect to our customers and to work to make a positive impact in the world.
How is Brown Subaru dedicated locally to the Love Promise?
Our Love Promise can be seen in various partnerships with local charities and non-profits. We're grateful for the opportunity, not only to be a part of our community, but to serve it as well.
Love Promise Stories from Brown Subaru
Subaru and Brown Subaru believe in making a positive impact on the communities in which we live and work. We uphold that belief through our Love Promise Community Commitment. Every month, we select inspiring stories from customers and partners from around our area who strive to support our collective commitment and feature them here
Blankets of Love - Thelma M
We love working with Brown Automotive and Brown Subaru. Amarillo has seen an increase in the unhoused population recently that has put a strain on the resources available at the local shelters. Blankets of Love works to help provide blankets for this population and to help the shelters out. We approached Brown about hosting a blanket drive over the holidays and they jumped right in to help donate over 500 blankets. They are always willing to give back to the community. Thanks Brown Subaru for all your help!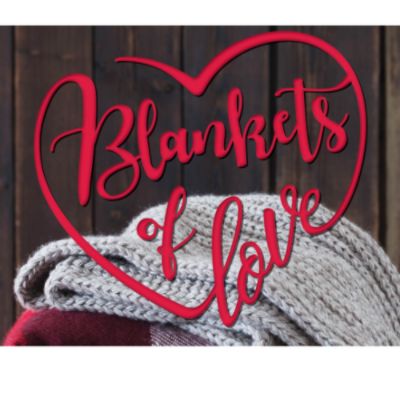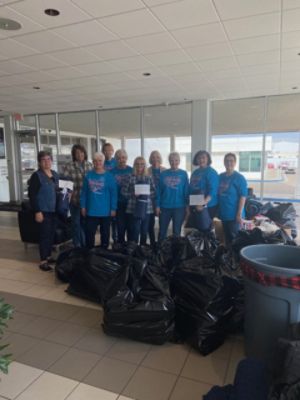 ---
What Do They Do With All That Poo? - Terri H
Brown Subaru has been a big supporter of our school for many years. They have provided weekend meals, classroom materials and books to our teachers and students that are utilized every day. We are currently serving a new kindergarten boy from Syria. He has only been in Texas for about a month and is learning, but at lunch time, the cafeteria is too noisy and he needs some quiet so he comes to my office. Everyday, he draws a picture and repeats "Mama. Bus. Mama." It is his way of telling me he has had enough school and is ready to ride the bus to see Mama. Today, however, after the picture was drawn, he started crying and saying, "Mama" over and over. Today was really too much. I grabbed a book on my shelf given to us from Brown Subaru--What Do They Do With All That Poo? and we started looking at the pictures. I was trying to distract him from thinking about Mama and what little boy isn't interested in Poo? So with his limited understanding of English, I began reading the pictures with him and making stinky poo sounds as we learned about the animals in the zoo and what happens to all the poo. In just a minute, he was reading the pictures and making the sounds with me. We counted the animals, made animal noises and laughed at the piles of poo on the pages. When lunchtime was over, he walked over to his teacher and waved as he walked back to class. I'll never know exactly how scary it must be at 5 years old to be in a place all day with a language I do not understand, but today, a child smiled and will be able to get through the day. Your gifts and love for learning is shared daily in the work we do. Thank you Brown Subaru for the book and for all you do for our kids. Terri Huseman Principal Will Rogers Elementary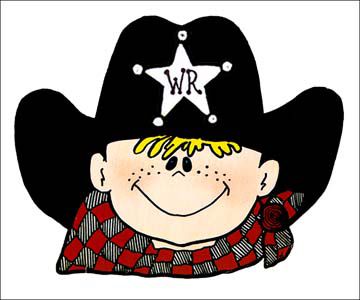 ---
Brown Subaru Amarillo - Emily E
LLS had the pleasure of working with Brown Subaru in Amarillo to coordinate the delivery of warm & cozy blankets to patients at Texas Oncology Amarillo. Subaru was wonderful to work with and took care of all the delivery details and connecting with Texas Oncology which was super helpful since our LLS staff is in the Dallas area. We are thankful for partners like Subaru who spread the love across the state of Texas!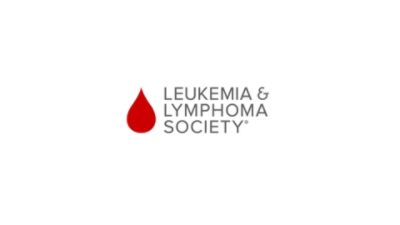 ---
Giving from the Heart - Brandy S
Brown Subaru has always gone above and beyond for our community. From partnering/sponsoring local non-profit events to owners and employees donating their personal time to sit on committees and boards for these non-profits. I have worked along side with a few of them and full commitment has always been displayed. The Brown Family plays an important role in our community and we are blessed to call them, partners, friends and family.
---
Golden Ticket - Terry L
It may not be children all over the world trying to unwrap chocolate bars to find a golden ticket to win the grand prize. But we would like to think that every time we need support or donations we could find our golden ticket with Brown Subaru Of Amarillo. Whether it's Financial donation, manpower, a gift basket, or anything that is needed they truly are one of our greatest supporters. Being a nonprofit private school in Amarillo Texas it's 1986 is good to know that we truly have a bond this great business.
---
Subaru Loves Pets - Gracie's Project - Stacia M
On August 4th 2021, our founder Loretta Tebeest, went to the Tulia Pound to pick up a pup that we had tagged for rescue and she came upon this terrified pup that she just couldn't leave there. Pebbles (this pup's new name) was completely shut down, no eye contact, hiding under the bed, and fearful to any touch. With seeing her like this Loretta knew she couldn't leave this baby behind. Pebbles came home to Gracie's where she received love & reassurance that not all humans were bad, like her previous owners who had surrendered her. With daily confirmation and love Pebbles began to feel safe and wanted, so much so she became the "talker" of the kennels. It took a little over two months for Pebbles to make such strides, but those ultimately helped her find her forever home on Oct 2nd, 2021. We couldn't be happier for this sweet baby and she is now getting all of the love she deserves. For Pebbles and our other animals, we are only able to support them with help of sponsors like Brown Subaru that often participates in our fundraisers and sponsors of our events. Thank you for always being there to help!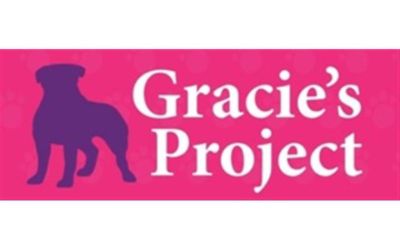 ---
Celebrate Learning - Terri H
Imagine the absolute shock and celebration when six classroom teachers were awarded $500 each! This August, our teachers were able to order exactly what they needed for their classroom thanks to Brown Subaru. We seldom have the opportunity to make purchases for classrooms where teachers can dream big and try new things. We have purchased books, items to support social and emotional systems, a Lego system for our STEM lab, hands-on materials to model concepts in math and science and a variety of other items to increase learning across all curriculum. Thank you to Brown Subaru for loving our community and building the capacity for generations to come.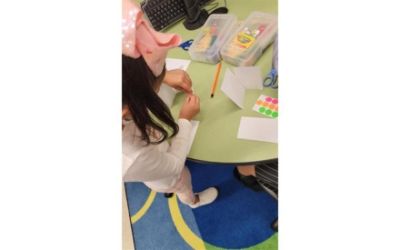 ---
For the love of the game, Thanks Brown Subaru - Jennelle D
Top of Texas Youth Football League is a nonprofit 501C3 organization that has been teaching the basic fundamentals of football, sportsmanship, self esteem and leadership to our youth in the community since 1997. Our league is a competitive football league made of 2 divisions, 3rd/4th grade division and 5th/6th grade division. TTYFL has had players from our organization recruit to colleges and even play in the NFL. Brown Subaru has been a proud sponsor of our league for many years and without their local support, these youth players would have a harder time with required equipment, playing conditions of the field and uniforms. TTYFL operates on a shoestring budget and relies on local sponsors. Subaru has been there for these kids every year. Their contributions helps with so many areas and if kids can't afford to pay their registration fee, Subaru's contribution can help out with that as well. You will find Brown Subaru on the back of jerseys, on our website, social platforms and from our announcer during games. TTYFL is super thankful for Subaru and we look forward to our partnership for many years to building champions and successful athletes for the future. Thank you Brown Subaru! Top of Texas Youth Football League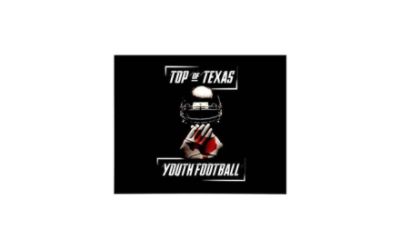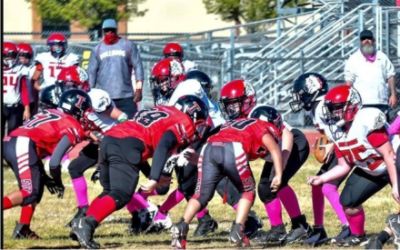 ---
Amarillo Cares - Zack W
Brown Subaru has always been passionate about helping those struggling with hunger in the Texas Panhandle. Earlier in the year 2020, we had the opportunity to partner with Brown on a food drive that helped raise food and funds for the High Plains Food Bank and our pandemic relief. The response was tremendous and they were able to raise enough food and funds to help us provide 50,233 meals to the Texas Panhandle. In addition, Brown Subaru found ways to help engage local schools to give back through their food drive. We are greatly appreciative of Brown's commitment to help us fight hunger on the High Plains during this unprecedented time!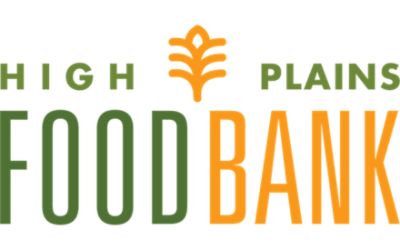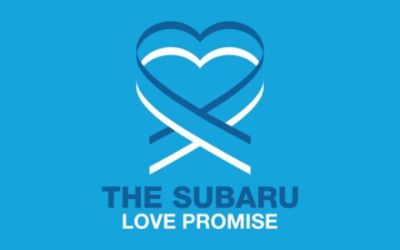 ---
Rising to the Challenge - Dyron H
Subaru gave Snack Pak 4 Kids® a critical donation from last year's Subaru Share the Love event just as COVID-19 began creating chaos in our community. While COVID-19 has brought about a variety of changes to how we operate, our mission remains the same and our commitment has not wavered. Overnight, we lost 90% of our workforce and had the need increase by 75%. Twice-monthly "pack nights" that filled the warehouse with hundreds of volunteers have been replaced with small groups of volunteers who are scheduled nearly every day to pack individual bags one pallet at a time. We have not missed one week of serving our kids thanks to the dedication and support of our volunteers and donors. As of Thanksgiving, we have provided a consistent source of nutrition to our kids for 36 consecutive weekends. Snack Pak 4 Kids® provides weekend nutrition to thousands of Texas students by providing brand new, brand name snacks each Friday. While many students can receive breakfast and lunch at school, the weekend can be a time of uncertainty for those experiencing food insecurity. We fill this gap each week with high protein, whole grain food, delivered discretely to a student's locker or backpack. 100% of your donation to Snack Pak 4 Kids® is used to purchase food for our students. Kids can't learn when they're hungry, but they can change the world when they're full.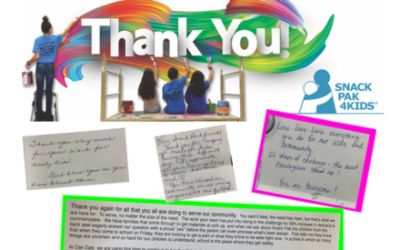 ---