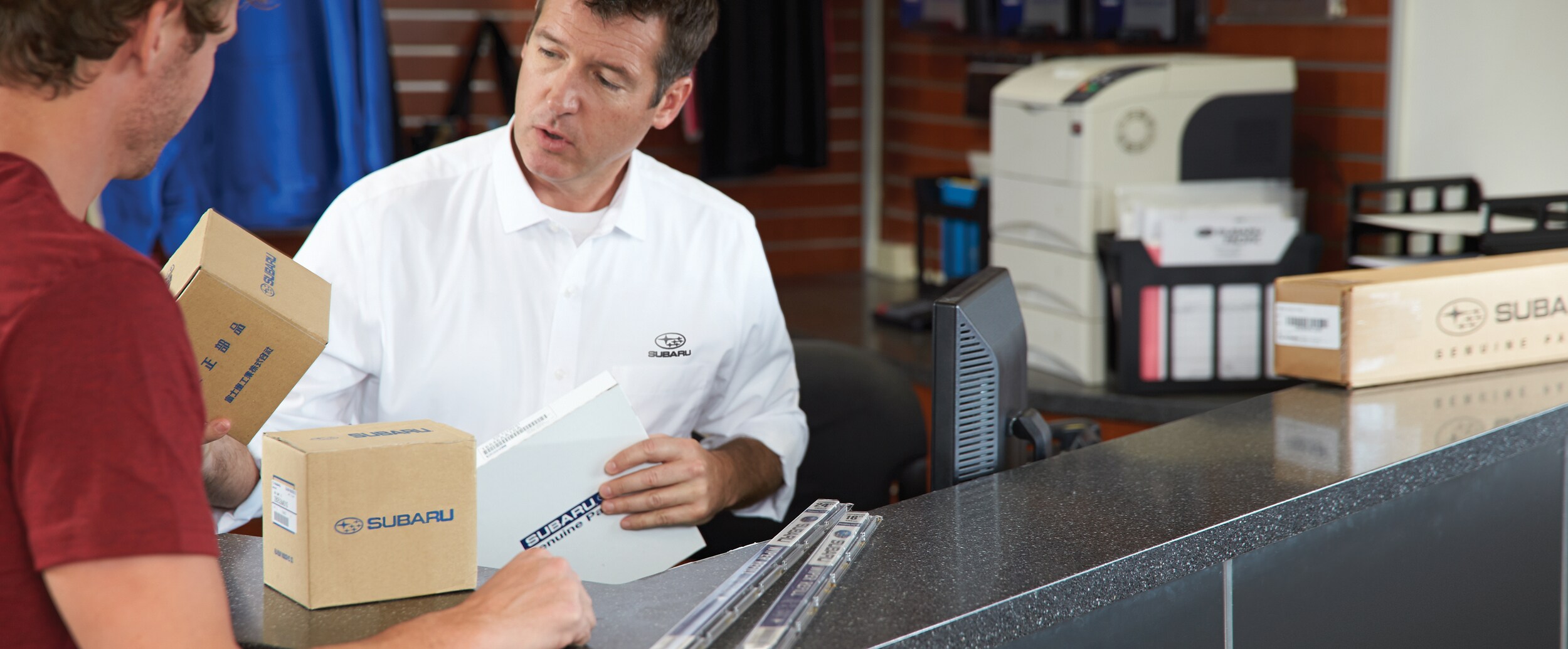 Subaru Parts Center in Amarillo, Texas
Subaru Parts in Amarillo, Texas
Why do we use Subaru parts in Amarillo? When we repair a vehicle, having the products designed to work with your exact model's specifications is key to its performance. Imagine putting lower-quality parts on your vehicle during a brake repair; you wouldn't want to take the risk that these parts would fail unexpectedly. When we rely on Subaru-approved parts in Texas, we're getting the same quality-made products we'd expect from a brand that brought us the Subaru Forester and Outback. If you want parts that can go the distance in your Subaru WRX, we've got them in stock!
Hours
Monday

7:00am - 6:00pm

Tuesday

7:00am - 6:00pm

Wednesday

7:00am - 6:00pm

Thursday

7:00am - 6:00pm

Friday

7:00am - 6:00pm

Saturday

8:00am - 2:00pm

Sunday

Closed
Request Your Parts Online & Save a Trip!
When you want to enjoy a DIY project at home in your garage or driveway, drivers can come from all over the Texas Panhandle to get parts from our team. If you want to stay home and have parts delivered to you, that's an option we're happy to accommodate. Request Subaru parts or accessories online, visit us, or call us directly. The choice is yours, and your future customization of your Subaru Crosstrek or Impreza in Lubbock will thank you.
Our Team is Here to Help Whenever You Need Us
If you're in the area and want to stop by to purchase parts from us, or if you've contacted us ahead of time to discuss your needs, we're more than happy to help you get what you need. Canyon Subaru drivers can reach out to our team to discuss what you need, and even if you're using another service center for your oil change, tire change, or brake repair, we'll happily work with them. Nothing matters more to us than the safety of our neighbors, and having the right parts can work wonders.
Contact us if you have questions and we'll be glad to help you get on the right track.
Request Parts